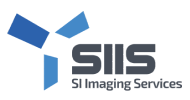 Be it any industry, data is the core of all the digitization processes. Latest technological innovations have limitlessly widened the scope and usability of Data.
ADL is proudly associated with SI Imaging, South Korea, providing Tech aid in the sphere of Remote Sensing and Satellite Images.
These Satellite Images can be used in various industries ranging from Agriculture to Aviation, bringing in a sea of change as regards to simplifying the challenges faced by different sectors.